Artisanal Bakery in Ottawa, ON
Welcome to True Loaf
Thank you for visiting True Loaf Bread Company. We are a family-run bakery offering delicious breads from 7:00am to 6:00pm Tuesday through Friday and from 7:00am to 4:00pm on Saturday. All of our breads are freshly baked daily in our shop at 573 Gladstone Avenue in downtown Ottawa, between Bronson and Lyon.
We are passionate about health and food and we love bread, so our mission is simple: we are dedicated to baking the finest quality breads. We put great care into every loaf we create and we love to share this passion with our customers.
We bake breads for all occasions. There are crusty golden baguettes with fresh airy insides and oversize dark whole wheat sourdough miches that make a perfect accompaniment to any meal. We make tasty sourdoughs with flavours including raisin and chai spices, olive and rosemary and toasted seeds that will have you craving one more slice every time. We offer delicious chewy buns pebbled with dark chocolate, candied ginger and orange peel on a bed of sliced almonds - a delectable afternoon treat – and many others.
For authentic texture and taste, we use many different leavening methods such as sourdoughs, poolishes and pâte fermentée. Our ingredients are sourced from local and organic suppliers whenever possible.
True Loaf bread is available in different local businesses in Ottawa. You'll find our bread list, bread keeping tips and more on this site.
Phone
(613) 680-4178
Location
573 Gladstone Avenue
Ottawa, ON K1R 5P2
Hours
Tuesday-Friday 7am–6pm
Saturday 7am–4pm
Sunday-Monday Closed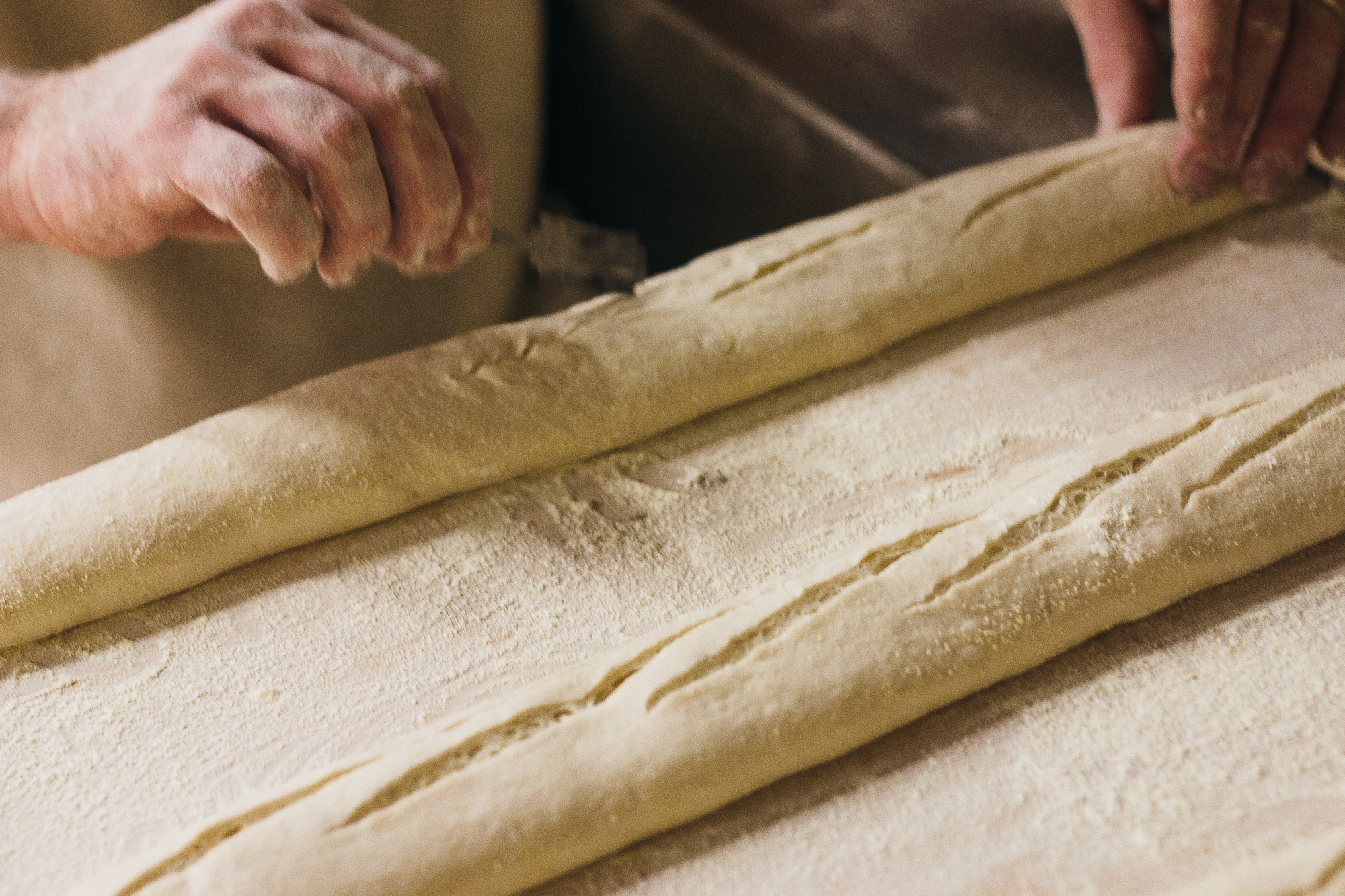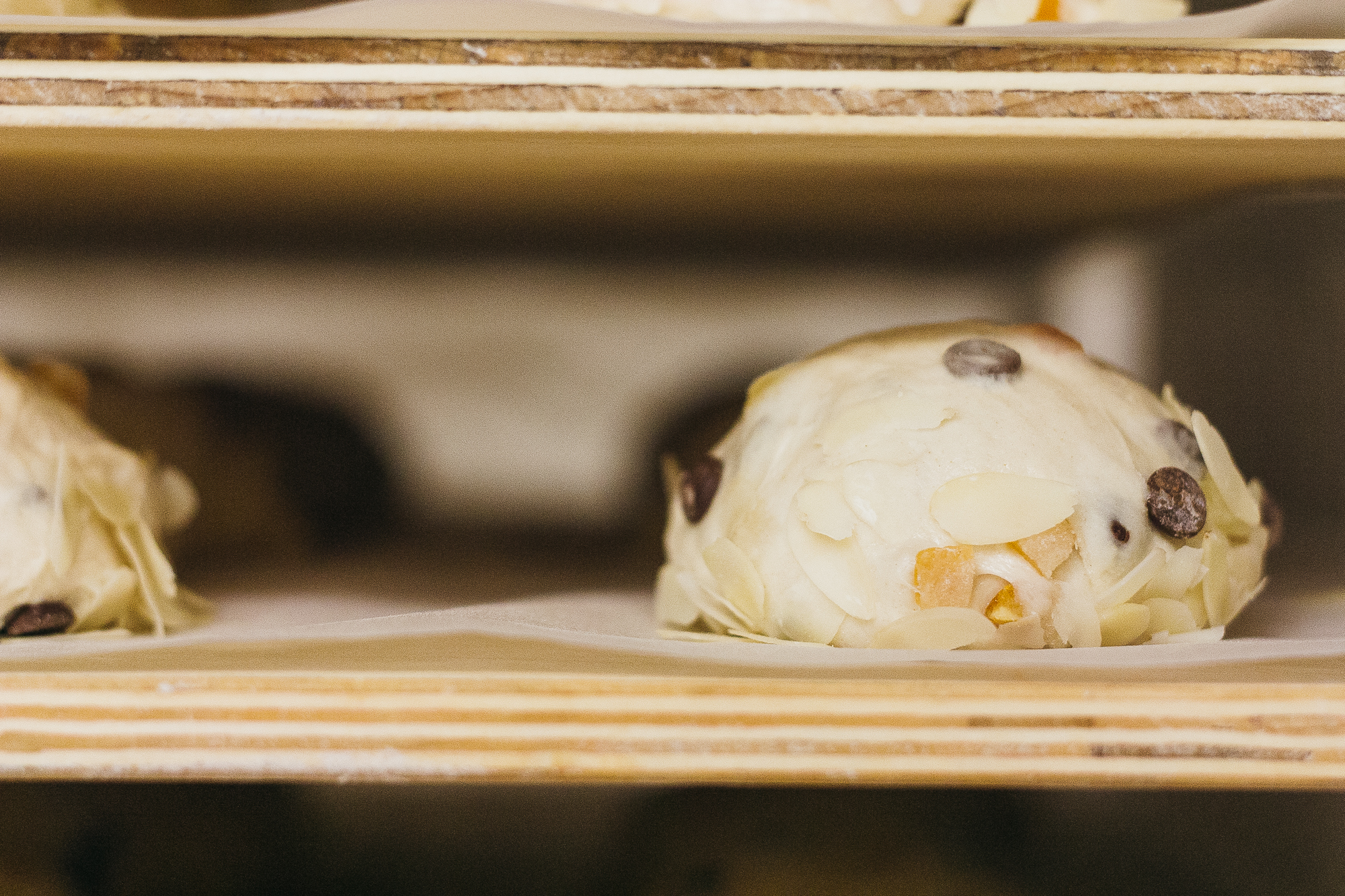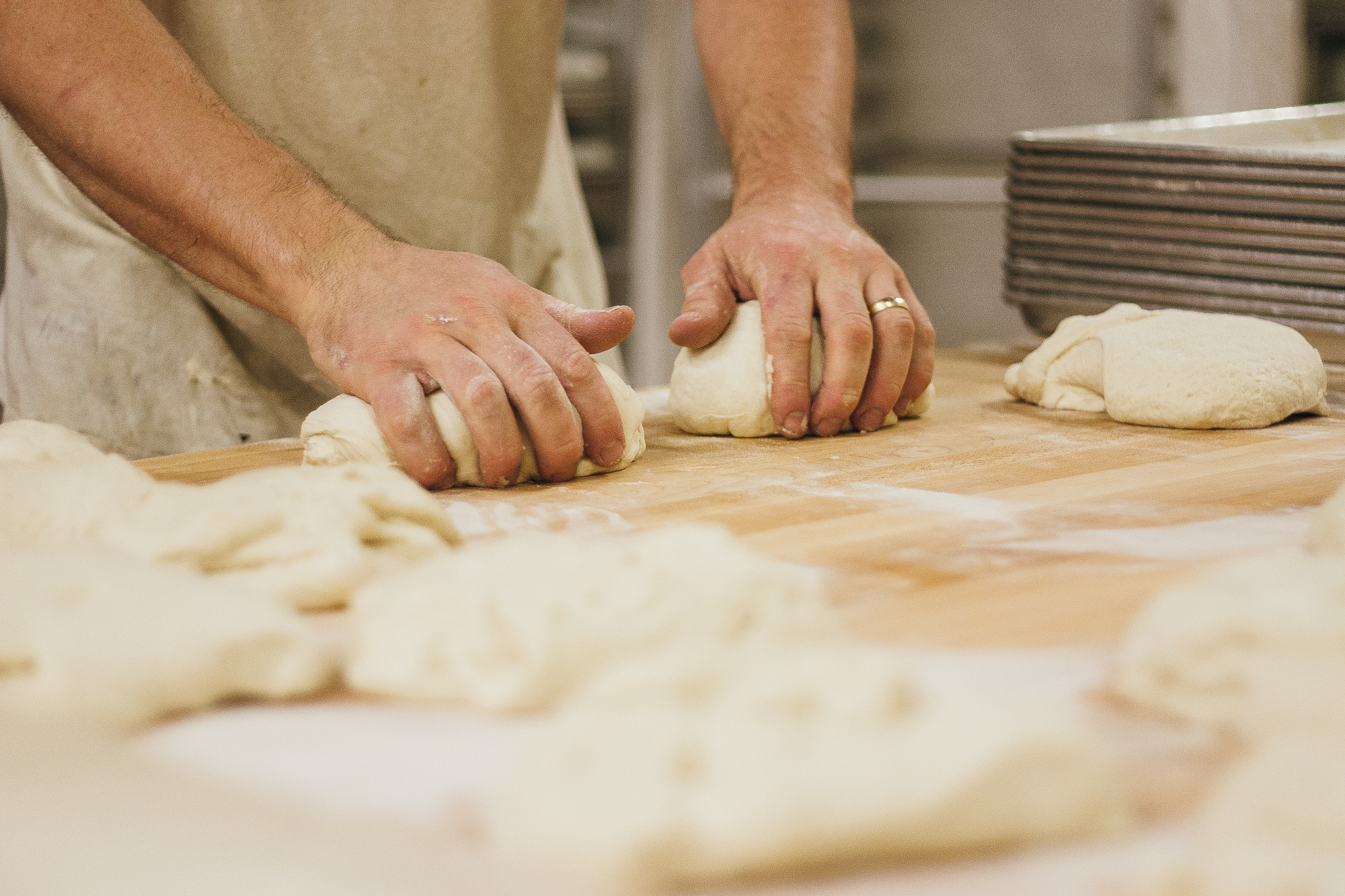 Bread Keeping
There are many tips and tricks to keep bread delicious as long as possible, here are a few we find helpful:
KEEPING
Ideally bread is completely cool before being wrapped. If necessary, a paper bag will interfere the least.

It will last all day "naked" or in the paper bag but if you want to keep it overnight or longer, a breadbox or a loosely closed plastic bag will work best.
SLICING
Ideally, bread is cut only when it is completely cooled and as needed with a good bread knife.

Once sliced, it will dry very fast and must be kept in a closed plastic bag for a few days or in the freezer for longer.
REFRIGERATING
Keeping bread in the fridge slows down the growth of mould but makes the bread hard and alters the flavour, we therefore recommend other keeping solutions.
WARMING
We recommend warming in the oven for a few minutes at a high temperature or at whatever temperature you happen to have the oven at for a little longer. If you are after a crispy crust warm it "naked". If you wrap it in foil, il will soften the crust.
FREEZING
Freeze bread in chunks or sliced in a plastic bag.
THAWING
Our preferred method to thaw bread is a room temperature "naked" or in a paper bag. It will take 1/2h to a few hours depending on the size.
plastic bags
If you keep your bread (sliced or not) in a plastic bag at room temperature, we recommend making a few holes in the bag. NOT if you freeze or refrigerate it!
Starting a starter
The bad news is: we don't give out (or sell) starter for many excellent reasons. The good news is: we will walk you through the process so that you have your own thriving starter at home. Here we go:
You will need:
Organic wholegrain flour (Wheat, spelt or rye)
A container with a lid (750ml or bigger)
A piece of cloth
An elastic (broccoli style)
Instructions:
Mix 100g of wholegrain flour and 100g of lukewarm water in the container.
Cover with the cloth and fasten with the elastic (save the lid for later!).
Leave in a warm spot (26-27C). Above the refrigerator perhaps...
Wait 2 days.
Discard half the mixture.
Add 100g of wholegrain flour and 100g of lukewarm water and mix.
Wait 1 day and repeat for a week or until it smells acidic and sweet and generally like something you would like to eat.
Comment:
My starter had bubbles on day 2 but did not smell very good. It is important to continue discarding and feeding until it smells good; that will mean the bacteria we are looking for are present and thriving.
Refrigerating:
12h after the last feed, replace the cloth and elastic with the lid and put in the refrigerator.
Feed weekly (take out, discard half, add 200g of wholegrain flour and 200g of lukewarm water, mix, keep in a warm spot for 12h covered with the cloth and elastic, lid and put back in the fridge).
For use in a recipe:
Take out of fridge 12h before you need it.
Do NOT discard half.
Feed as usual.
Wait 12h.
Take what you need for your recipe and put the rest in the fridge.
Use as directed in you recipe.
More comments:
There are many ways to start a starter, this has worked well at home for many of us that work at True Loaf.
Different flours and different environments will produce a different starter at a different speed. Observing, smelling and tasting will help you develop the skills you need to keep it healthy! Good luck!
Employment
We are always interested in hearing from quality candidates!
You're the person we're looking for if:
You are passionate about health and good food

You enjoy customer service or are interested in a career as an artisan bread baker

You want to work in a mature environment of growth and learning

You do what you say, and say what you do

You enjoy working with care and precision
Current openings:
Customer Service (full time and part time)
We are looking for someone who will work Tuesday to Saturday and will start at 6h30 am assisting with customer service in-store until early afternoon 1:30 pm. If the person above sounds like you and that you speak French and English, we want to hear from you!
Please drop off a cover letter with your resume at the bakery for Yael.